Gratitude Weekend
A former German colleague of mine has started a free diving and yoga service with his beautiful wife. Last week, I visited Diggi's Kurma-Freediving and Yoga in Camiguin, Philippines.
20 years ago when we were colleagues, Diggi was a scuba diving instructor. A few years later, he made himself a technical diving instructor. Back in the day, it was a dawn of the technical diving and the market was fairly small. Not many people or dive shops were able to recoup training costs or capital expenditures from the day-to-day operations. Only "those who live to dream" took it up and Diggi was one of them. In 2015, he made himself a free diving instructor who teaches how to dive without any tanks or equipment to breathe underwater.
I went through a big change in my lifestyle, by which I was limited from continuing on technical diving. Recently, I trusted a wrong person and got myself stuck in a no-way-out situation. Waited but nothing was progressing. The situation made me stop waiting and try to free dive that Diggi now teaches. He and I may not have been in touch for many years, but our reunion helped me to give my own life a new perspective. An old friend is still a friend even if you don't see.
In a space of several years, Cebu had been developed drastically. No words would grasp how big changes were. That being said, there is something about Cebu which made me feel like I was home. People or places may change superficially but keep something eternal in its core.
I arrived by an early morning plane at Camiguin, where it was full of greenery as Mactan was 20 years ago. Diggi was following his bliss. Some of my friends seem to be losing their bliss in a same space of time although they are paid to dive in the world famous dive sites in the Philippines.
Free diving is a sport to dive to a certain depth while holding a breath. When you want to breathe in but you cannot do so, your diaphragm contracts, but as long as you maintain your cool, you can further hold your breath to stay longer underwater. Life may let you experience what you should as long as you don't reduce to despair, even if you thought you were out of options (breath). I feel grateful for that.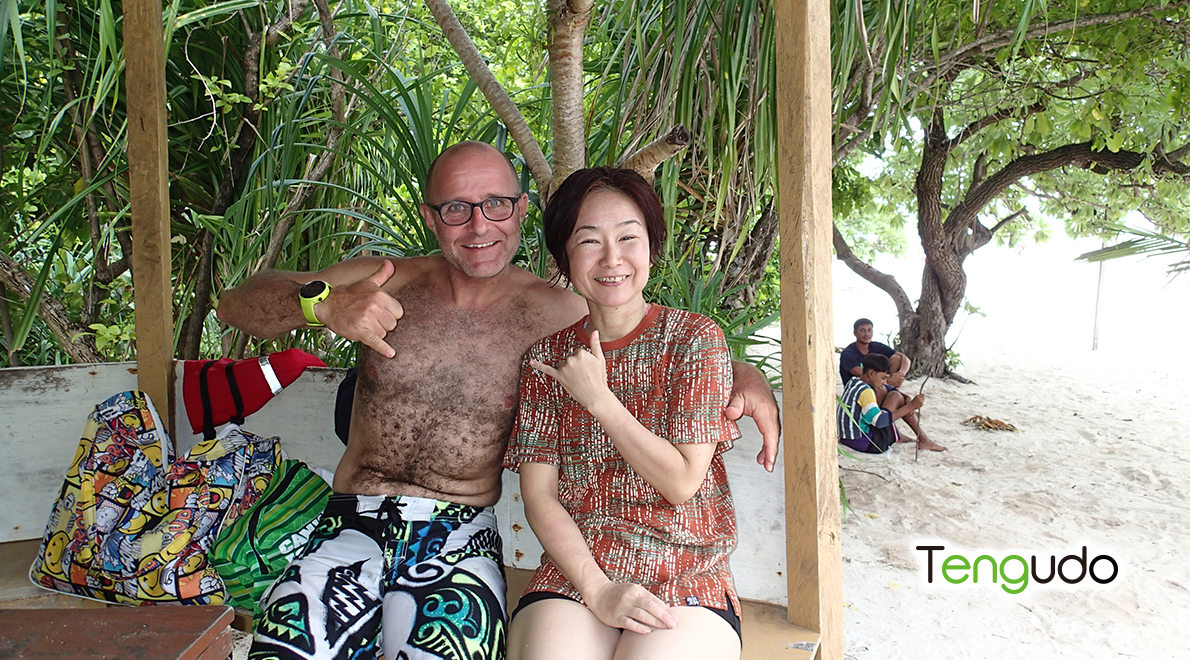 Be assertive, Do what you want. Love life. Your happy vibe makes people and our planet happy!